Tours to Morocco from Australia
At Tour To Morocco Agency, we take pride in offering extensive tours to all major destinations in Morocco. Whether you seek Morocco desert tours, Imperial cities tours, Family Friendly tours, Walking tours, or Luxury tours, we have customized itineraries to meet your specific needs. As Australian citizens do not require a visa for Morocco, book your flight today, and let us take care of the rest. Our captivating tours include luxury transportation, accommodation, Spanish or English-speaking guides, and a variety of indoor and outdoor activities. From camel rides to hot air balloon flights, quad biking, cooking classes, and more enrich your experience with a wide selection of activities. Our expertly crafted multi days tours cater to private & small group tours, ensuring an unforgettable journey across of this fantastic country of Morocco. With the best services and competitive prices, book your tour to Morocco from Australia with us, and we promise to create a lifelong experience in the magical kingdom of Morocco.
If the proposed tours to Morocco from Australia do not match your preferences, please do not hesitate to contact us. We are more than willing to tailor the trip to your specific measurements and needs. Our goal is to provide you with a personal, memorable experience that perfectly suits your desires. Feel free to reach out to us, and we will ensure that your dream trip to Morocco becomes a reality.
Flight information from Morocco to Australia
The fastest flight from Morocco to Australia departs from Casablanca to Perth and takes approximately 20 hours and 25 minutes. Royal Air Maroc and Lufthansa are among the most popular airlines for this route.
In Australia, the most popular cities to visit are Sydney, Melbourne, and Brisbane, each offering unique attractions, vibrant culture, and diverse experiences for travelers.
Marrakech holds a prominent place as a highly popular destination in Morocco, attracting numerous visitors annually. As a Tour To Morocco agency, we specialize in crafting tailored group and private desert tours starting from Marrakech. Our experienced team has meticulously designed itineraries to cater to diverse interests and preferences. Recognizing the allure of the Sahara desert, we ensure its inclusion in most of our tours. Whether you yearn to explore Marrakech lively markets or venture into the vast desert landscapes, we have the perfect tour for you. With our expertise, we guarantee an unforgettable experience filled with fun, from the vibrant city of Marrakech to the enchanting beauty of the desert.
Discover our customized tours from Fes, the cultural capital of Morocco, countless immersive tours await. Discover the city's enchanting charm, vibrant souks, and iconic landmarks such as Medersa Bou Inania and El Attarine. Foodies can enjoy cooking classes and food tours, while nature lovers can explore the Middle Atlas Mountains, Chefchaouen, or the Sahara Desert of Morocco. Get into the richness of Fes history, immerse yourself in the local culture, and enjoy the beauty of nature with our meticulously designed tours. Join us to experience the wonders of Fes, and create cherished memories that will stay with you forever.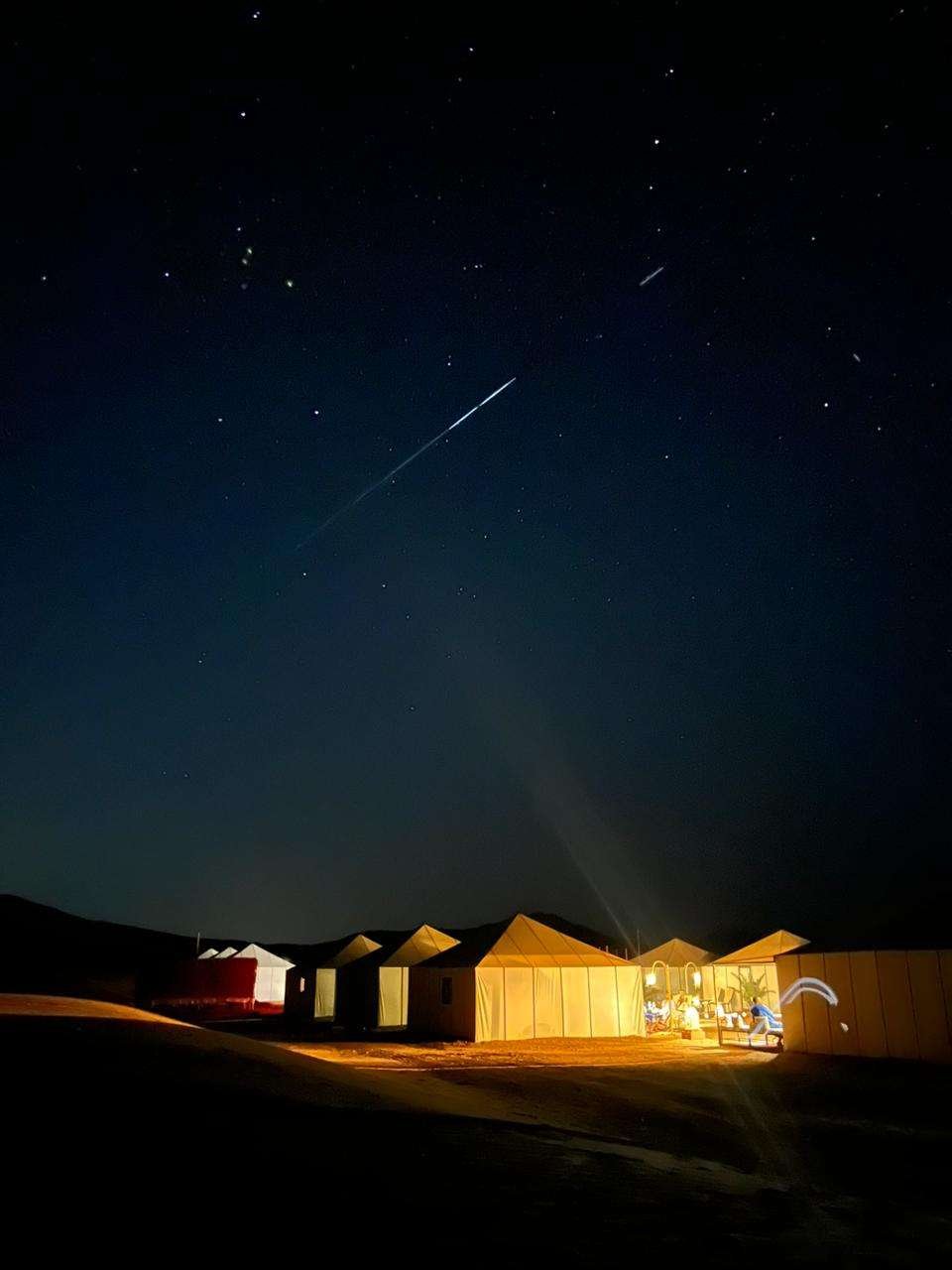 Discover our customized tours from Casablanca, tailored to your needs. Embrace the allure of the desert with visits to Merzouga and occasionally Zagora, and immerse yourself in the captivating beauty of the desert. Designed to include cultural, economic, and tourist attractions, our Casablanca tours provide a comprehensive exploration of the city and its surroundings. Offering an enriching and immersive experience, we showcase the diverse aspects of Casablanca and its impressive offerings. Join us on unforgettable adventures, whether it's an adventure in the desert, experiencing vibrant culture, or exploring historical treasures. Let us guide you through the enchanting charm of Morocco, leaving you with cherished memories.
Is Morocco safe to travel alone as a woman?
While Morocco is generally a safe country for travelers, it's essential to be mindful of cultural norms, especially as it is a Muslim country. As a Western woman, it's helpful to be aware that some attention may be drawn, particularly if you have blonde hair. To respect local customs and traditions, wearing clothes that cover up a bit more, such as avoiding shorts or mini skirts, is advisable.
Carrying scarves with you is a great idea as they can come in handy to cover your shoulders and arms when visiting religious sites or other situations where modesty is appreciated. Being sensitive to cultural norms and dressing modestly not only shows respect but also enhances your overall travel experience in Morocco.
Costs of Traveling in Morocco
When planning a trip to Morocco, the cost per week per person can range from $600 to USD 3500. The actual expenses depend on various factors, including the type of accommodation, mode of transportation, and the activities you choose to engage in during your stay. It's important to note that this price estimate does not include the cost of flights, which should be checked separately. To get an accurate idea of the total expenses for your trip, consider your preferences and desired level of comfort when making accommodation and activity choices.